Discover The Top-Selling Fruit Snack Brands And Much More
If you've been looking for the best-selling fruit snack brands in the United States only, then you've just found what you've been searching for, and much more! That's right; in this blog post, we're going to reveal all the best-performing brand names including where you can buy online in bulk; plus, we're going to tell you the natural history of these iconic fruit-inspired gummy snacks!

Here at Candy Retailer, we only quote facts so that you can expect nothing less. Furthermore, we dig deep to find the truth about brands, especially when it comes to how many sales they're currently making! Nowadays, people will often put together a list of brands that they think are the most popular, but then offer no numbers! As many of you know, that's not how we roll. 
Not to mention, we're one of the nation's fastest-growing candy and snack retailers in the United States! So when it comes to sales, we have our own data, and it matches the national data 100% to the T. For example, Mixed Berry Fruity Snacks by Kellogg's is America's #1 best-selling fruit snack brand; it's also the best-seller here at Candy Retailer as well, it's only natural.
So without further ado, let's first take a trip back in time and discover how fruit snacks came about, who was the first brand, and where were they first made. After our brief, yet thorough history lesson, then we'll dive into all the brands. As always, feel free to comment below, we'd love to hear your thoughts on this subject.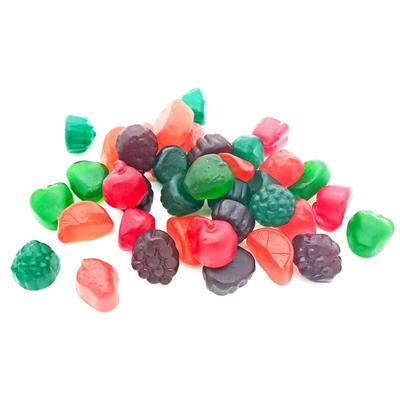 The Real History of Fruit Snack Brands In America
When you think of fruit snacks, you may picture the colorful, chewy treats found in many children's lunch boxes. But did you know that the concept of a fruit snack dates back centuries; and that the first modern fruit snack was originally intended as a lightweight, high-energy food for backpackers? It's true. 
In fact, Louis Shalhoub, a confectioner, invented the first fruit snack in 1953. Dubbed Joray Fruit Rolls, they were made from dried fruit paste rolled up into a sheet. They quickly became a hit among hikers and outdoor enthusiasts.
By the 1980s, fruit snacks had evolved into a multimillion-dollar industry, with General Mills leading the charge. In 1983, they introduced their version of the fruit roll-up, which they called a "fruit snack." This marked the first time the term had been used to describe a specific type of product.
It's interesting to note that the concept of a fruit snack dates back even further, to the Middle Ages. Arabic explorer Ibn Batuta wrote about a sweet, dried apricot that was considered a luxury in Egypt. And in the 1800s, a product called Amardeen was made from pressed apricot paste, dried into a sheet, and sold by the pound.
Today, there are dozens of fruit snack brands on the market, each with its own unique spin on the concept. Some brands prioritize all-natural ingredients and minimal processing, while others focus on fun shapes and flavors that appeal to kids.
Whether you're looking for a healthy snack to fuel your next outdoor adventure or a fun treat to pack in your child's lunch, there's a fruit snack out there for everyone. And while Joray and General Mills may have been the pioneers of the fruit snack industry, the possibilities for innovation and creativity are endless.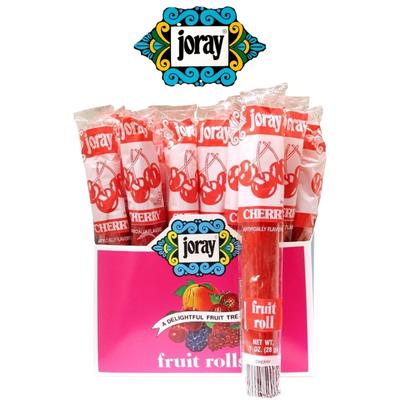 The Best Fruit Snack Brands Available Today
Now that you know a little more about these beloved gummy snacks, it's time to discover all the top sellers in the USA today! Furthermore, it's our goal here today to help you find all the major fruit snack brands in one place! Indeed, here at Candy Retailer, it's our #1 goal to make shopping online quick and easy!

Yes, sure, you can go to other sites like Amazon and spend a ton of time digging through products hoping to find what you're looking for, but we like to put top-selling items together in a list, that way you can see everything available! Plus, we offer hard-to-find bulk items that you can't always find on other sites. Also, as independent retailers, we don't have to pay fees to sell on another website, and this allows us to offer the best prices online! 
On that note, let's dive into all the best-selling snack brands available for purchase. Our data comes from reputable resources that provide a range of nutrition tools and data to help people understand the nutritional content of the foods they consume. Their website is free to use and we totally recommend checking them out. We also use our own data as well to confirm. After all, we've been in the retail business for over 50 years! That said, let's dive into these fruit snack facts, shall we?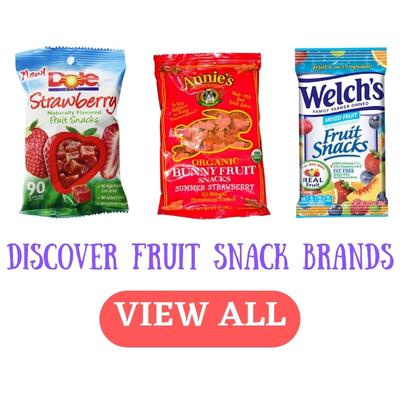 Funables Fruity Snacks
According to the data, Kellogg's Fruity Snacks is the #1 most-scanned fruit snack brand on the market today! However, the brand was acquired by Ferrara Candy Company in 2019, and now they're known as Funables Snacks, which also includes  Mixed Berry & Strawberry Fruity Snacks, just as you know and love! On that note, we did a little research and found that you can still buy Kellogg's Fruity Snacks on sites like Amazon & Walmart; but if it doesn't say "Funables Fruity Snacks," then we can't recommend it, that stuff might be old.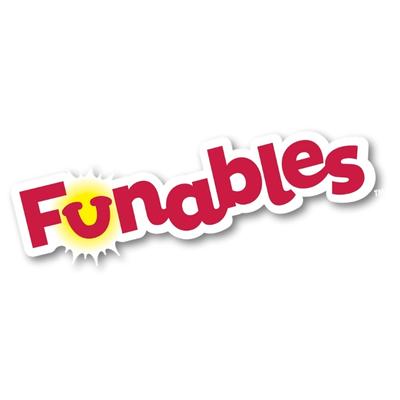 Welch's Fruit Snacks
As for revenue, Welch's Fruit Snacks is the top dog! Indeed, this iconic, all-American brand generates over $25 Million a  year in revenue! There are four different types of Welch's Fruit Snacks – Welch's Fruit Snacks, Welch's Juicefuls Juicy Fruit Snacks, Welch's Fruit 'n Yogurt Snacks, and Welch's Fruit Rolls – all made with Real Fruit, providing a fruity experience that everyone can enjoy! Order here at Candy Retailer and save!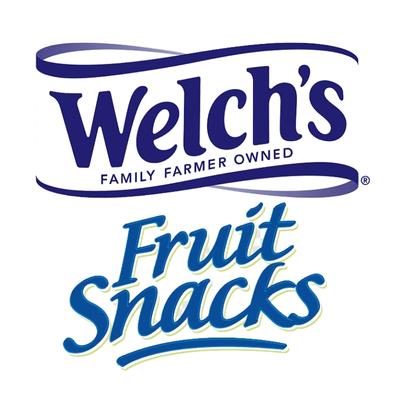 Mott's Fruit Snacks
Made by General Mills, Mott's Fruit Snacks are without a doubt, one of America's favorite fruit snack brands on the market. But then again, this brand has been winning hearts sin 1842. As for flavors, Mott's Fruit Flavored Snacks come in Assorted Fruit, Berry, Tropical, Assorted Plus Fiber, and Fruity Rolls! Made with real fruit & veggie juice, these are the fruit snacks parents know and trust. You can now buy them here, click the button or image below to discover more here at Candy Retailer.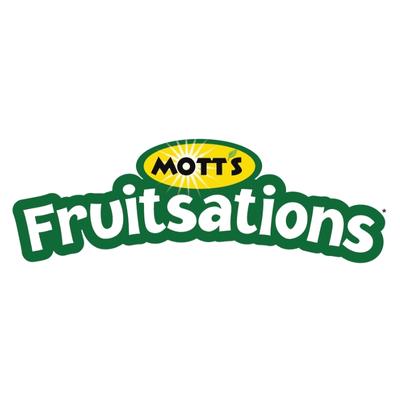 Black Forest Fruit Snacks
Also made by Ferrara Candy Company, Black Forest Fruit Snacks are perhaps one of the fastest-growing fruit snack brands on the market today! Juicy Burst is perhaps the brand's best-seller. Not to mention, they're also loaded with 100% Vitamin C as well. You can get these fruit snacks in Mixed Fruit, which includes bursting flavors such as apple, lemon, grape, and cherry! They also offer Berry Medley Juicy Burst, which comes in three flavors including strawberry, blackberry, & raspberry! You can also buy Organic Black Forest Fruit Snacks too!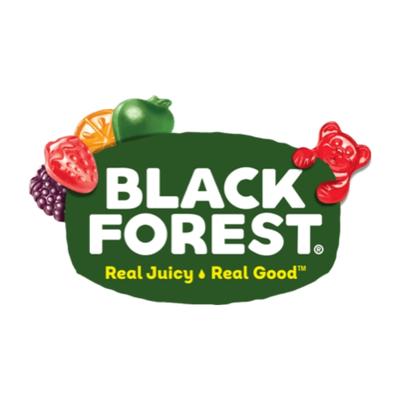 Welch's Juicefuls Juicy Fruit Snacks
Once again, Welch's makes the list with its famous Juicefuls! Now available in three delicious flavors including Mixed Fruit, Berry Blast, and Island Splace, now you can try them all. Aside from that, these iconic fruit snacks are made with 100% real fruit juice; plus, they're gluten-free, and contain no GMOs or preservatives! We're not sure how much revenue this fruit snack brand generates, but we do know they're highly sought-after, and they sell out fast. So if you're looking to stock up, then here's your chance to save big!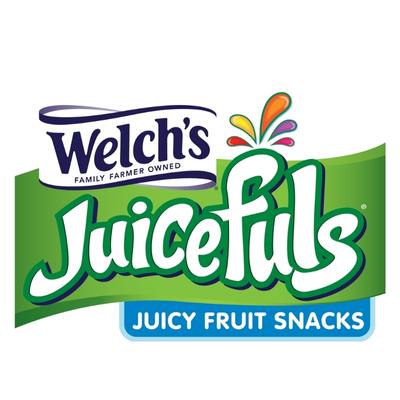 Fruit Gushers
Popular since 1991, Fruit Gushers are a Betty Crocker/ General Mills fruit snack brand that continues to gain loyal fans every day! It's not quite clear how much money this brand makes every year; however, over 10 million boxes of Fruit Gushers are sold every year, and that number keeps climbing! Flavors include Strawberry Splash, Tropical, Assorted Flavors, and Mini Gushers as well, you can now buy them all here at Candy Retailer!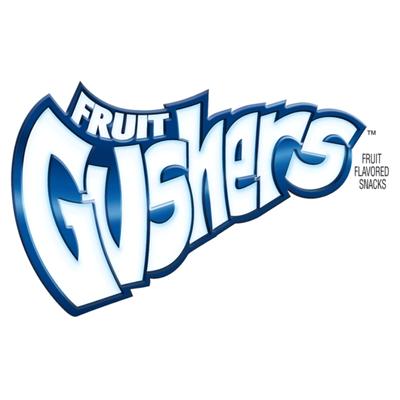 Buy Fruit Snack Brands In Bulk And Save
When it comes to buying fruit snack brands online, there's no better place to order them than here at Candy Retailer! Not only do we offer great prices, but we also have hard-to-find flavors in bulk! So if you're looking to stock up on your favorite fruity snacks, then check out our vast selection today and prepare to save!

Additionally, all of our food products, including our vast selection of fruit snack brands, are stored on-site. So why is that a good thing? Well, as of 2022, we now have a modern, state-of-the-art facility that includes advanced humidity and temperature controls, which allows us to guarantee freshness with every order!
 
Lastly, we're a real candy & snack shop that's open to the public and loves visitors! So if you're ever in the Cincinnati region, make sure you stop by and see us! As always, it's our #1 goal to help you find all of your favorite snack brands at the best prices available. If we didn't mention your top fruit snack brand, please be sure to sound off in the comments below!