Discover The Best Beef Jerky Available Online Today
If you've been searching for the best beef jerky brands on the market today, then you just found them all, seek no further! That's right; in this post, we're going to reveal everything we know about this beloved, universal meat snack.
Also, we're going to let you know where you can buy it online… Hint: You won't have to travel far, we promise! In addition to that, we're also going to tell you the history of beef jerky, and its popularity in the United States, by brand. All of our statistics are based on U.S. Census data and Simmons National Consumer Survey.
Nowadays, you can buy jerky just about anywhere from gas stations, supermarkets, and online. However, when you buy at Candy Retailer, you get real facts and bulk-size package options! Indeed, we only sell by the case, meaning, you'll get your beef jerky for the same price as your local convenient store! So if that sounds good to you, then keep reading to discover more!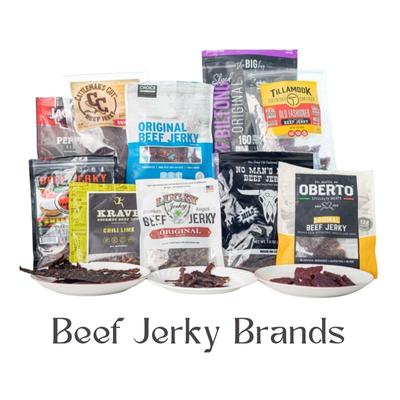 The History Of Beef Jerky As We Know It Today
As history tells it, South American Quechua Indians were the pioneers of jerky, a method of preserving meat by drying it. Dating back to 1550, they called it charqui, meaning 'dried meat.'
The Spanish Conquistadors adopted this technique and brought it to North America, where they encountered native Americans who were also drying meat for preservation. Charqui eventually evolved into the modern word 'jerky,' which we still say today.
Over time, jerky, particularly beef jerky, has provided nourishment to individuals facing food shortages, from pioneers and cowboys in the past to present-day people.
Today, it remains a popular meat snack due to its high protein content and the various flavors and styles available. Slow-cooked, hickory smoked beef jerky is the original fast food, providing a savory, healthy option for campers, hunters, and those on the go with tight schedules!
Overall, you can enjoy beef jerky alone or you can give it as a gift. Either way, jerky continues to be a favorite type of food for those seeking a delicious and nutritious snack. Whether you're shipping it across town or to a far-off destination, jerky is a convenient and portable option for those who want to enjoy a flavorful and satisfying snack experience.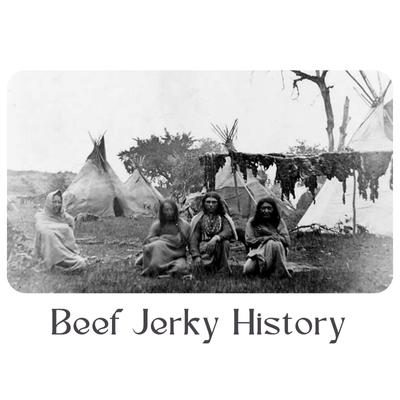 The First And Oldest beef Jerky Brand In America
Have you ever heard of Pemmican? It's considered to be the oldest and first beef jerky brand in America and is still available for purchase today! Indeed, this dried meat product was created by the Métis Native American tribe and made primarily from buffalo. With a shelf life that often lasted for years, pemmican was a crucial food source for early travelers who needed a convenient, energy-packed snack for their long journeys.
As fur trappers and explorers made their way west, they too came to rely on the benefits of pemmican. Any lean game meat could be used to create it including deer, elk, moose, and caribou. The Native American tribes would prepare pemmican during the cold winter months, ensuring that they had enough food to last them until spring. Today, the most common result of pemmican is beef jerky, which remains a popular option for outdoor enthusiasts and travelers.
Pemmican has always remained true to its roots, crafting high-quality meat snacks with a focus on simple and clean ingredients. Also, their authentic recipe has been refined and improved over time, ensuring that you get the best possible flavor and nutrition from each and every bite. As for transparency, they only use real ingredients that you can easily pronounce, so you can feel confident about what you're putting into your body! We love that.
So if you're looking for a piece of American history, along with a high-protein snack that's sure to rejuvenate your mind & body, then look no further than Pemmican; America's #1 beef jerky brand, which is still available on the market today! Try today and enjoy a little piece of authentic American history and let us know your thoughts, we'd love to know!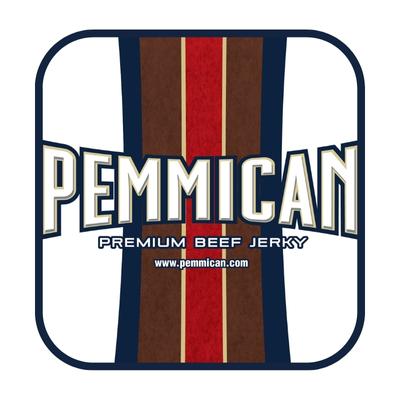 The Beef Jerky Brands List You've All Been Waiting For
Now that you know a little bit about beef jerky and its history, it's time to get into all the brands available for purchase online! Of course, just about everything can be purchased online nowadays; however, our bulk-size prices and packages are unbeatable and hard to find.

As always, we use real, up-to-date data to construct our list. So as for accuracy, it's on the money! Also, we understand that there are several notable beef jerky brands available on the market today; however, it would take forever to list them; so we apologize if your favorite jerky brand isn't mentioned today.
With this in mind, if by chance we don't mention your favorite brand, please sound off in the comment section below by letting the world know! We have tens of thousands of readers, so your voice and recommendation will be heard here at Candy Retailer and beyond.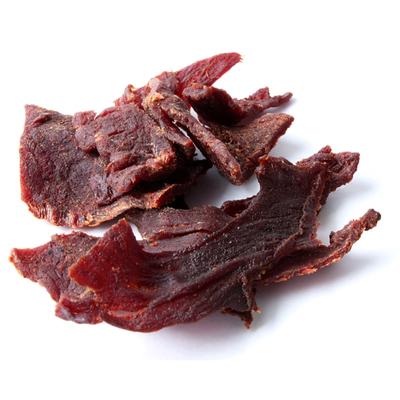 Jack Link's Beef Jerky
When it comes to meat snacks, Jack Link's is the #1 beef jerky brand of choice! In fact, this iconic, all-American brand generates more than $1.2 Billion in revenue a year, and growing! But then again Jack produces several awesome jerky flavors such as…
Original Beef Jerky
Cracked Peppered & Garlic Beef Steak Strips
Teriyaki | Special Gaming Edition
Peppered Beef
Sweet & Hot Beef
Beef Tender Bites
Extra Tender
So as you can see, when it comes to beef jerky flavors, Jack Links offers jerky lovers plenty of options to select from; plus, they're always adding more, so make you check back often!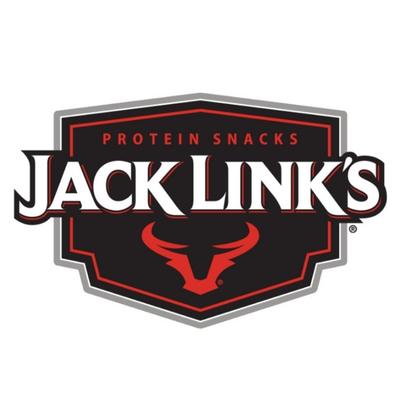 Slim Jim Jerky
When it comes to beef jerky brands, Slim Jim is an industry leader with over $600 Millon in annual revenue! This brand currently makes beef steak strips in Original and Teriyaki flavors. They also offer beef Steakhouse Strips as well, which are available in Teriyaki and Smokin' Mesquite. You can now buy jerky and other Slim Jim meat snacks here at Candy Retailer. Click the image or button to view all.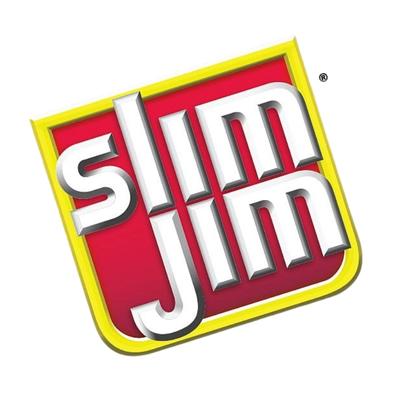 Oberto Meat Snacks
With over $250 Million in annual revenue, Oberto Specialty Meats comes in 3rd place on our list of best-selling beef jerky brands! With nearly 100 years in the meat business, this Seattle-based company sure knows its meats! As for their jerky flavors, they offer a few classic options such as original, teriyaki, and peppered beef. Also, Oberto is the maker of the famous Cattleman's Cut beef jerky brand as well, which offers three original flavors including Cattleman's original, steakhouse, and of course, teriyaki.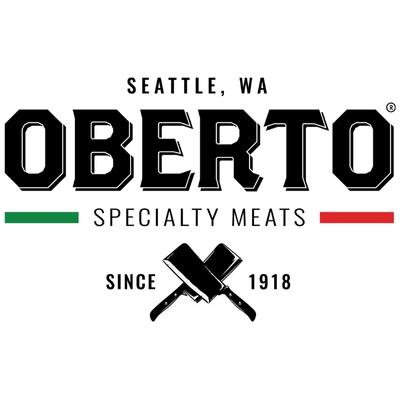 Discover More Popular Beef Jerky Brands Made In The USA
When it comes to the Top 3 Best-Selling Beef Jerky Brands in the USA, it's clear that Slim Jim, Jack Link's, and Oberto run the market. However, there are several other notable brands worth mentioning today, and that's what we're going to do!
In fact, according to our research, over 50 million Americans prefer other jerky brands not mentioned above. Our next list will feature those brands, so hopefully, we'll be able to help your favorite beef jerky or at least inspire you to try something new!
Here at Candy Retailer, we offer all brands mentioned, so don't worry, we won't send you to another site to order, and we have everything found on our list, meaning that this won't be a tease! That said; check out all our jerky brands available now for purchase!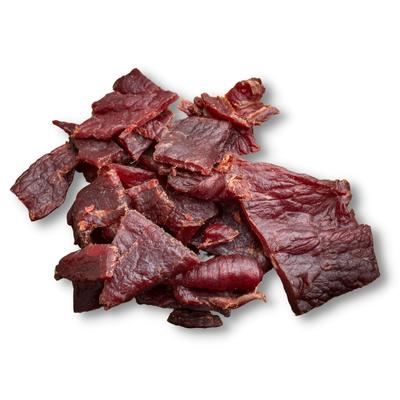 Amish Smokehouse
Famous for its authentic beef jerky meat sticks, this Ohio-based brand is a must-try for those who enjoy real, premium beef snacks! Amish Smokehouse comes in several original flavors such as original, honey, jalapeno, mild beef, spicy, and teriyaki. You can now purchase 21-count boxes here at Candy Retailer and have these meat snacks shipped straight to your front door! Overall, we think that is one of the most underrated beef jerky brands on the market today, but that's just our opinion. Try some today and let us know what you think in the comments area at the bottom of this blog post.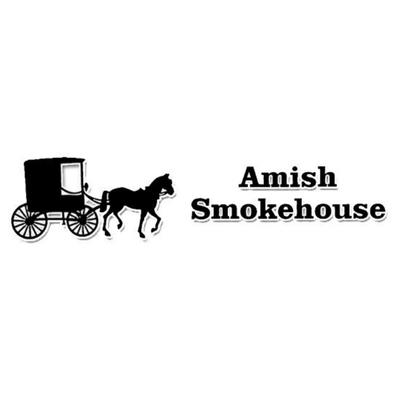 Bull's Beef Sticks
Are you fed up with plain and uninteresting beef sticks? If so, then meet Bull's Snack Sticks! With over two decades of experience, this brand provides high-quality, bold meat snacks. Regardless if you're on the go or just seeking a delicious snack, Bull's Beef Sticks are the perfect solution. Best of all, you can now buy them in bulk here at Candy Retailer! After all, one stick is never enough! To discover more, click the image or button below, you'll be glad you did.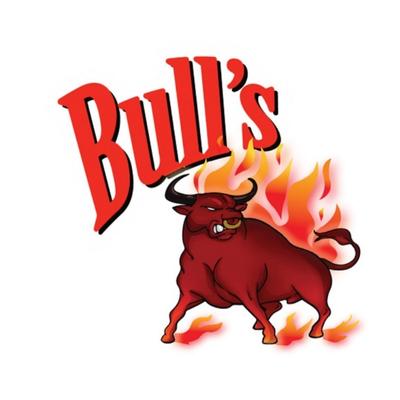 Duke's Beef Jerky
Upgrade your snack game with Duke's Smoked Beef Jerky Sticks! Made with all-natural, gluten-free, and hormone-free meats sourced in America, these sticks are flavored with real chili oils, ripe fruits, diced herbs, and juicy veggies for an authentic taste, unlike anything you've ever tried. Plus, Duke's uses red wine-soaked barrel wood, avocado wood chips, and bourbon barrel planks for a unique smoky flavor. Who does that? With flavors like Chorizo & Lime, Sea Salt Steak Strip, Honey Bourbon, and more, you're sure to find your flavor of choice!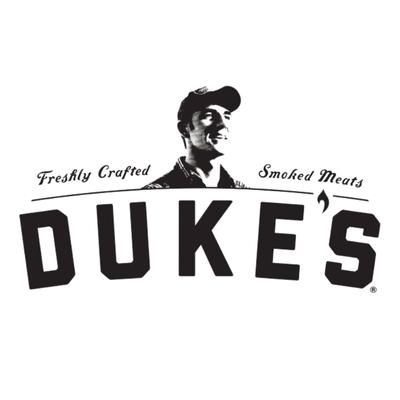 Glenwood Beef Jerky
Are you looking for a wholesome, all-natural meat snack? If so, then seek no further than Glenwood Beef Jerky! Based in Oregon and produced since 1975, this beef jerky brand only uses real wood smoke to create authentic flavors like Old Style 7 Alarm (spicy), Honey Pepper, Teriyaki, Original, Pepperoni, Honey Habanero, Sweet & Spicy, and Sweet Bourbon. Here at Candy Retailer, we offer several package options and unbeatable prices; plus most of our orders are delivered in 2-3 business days!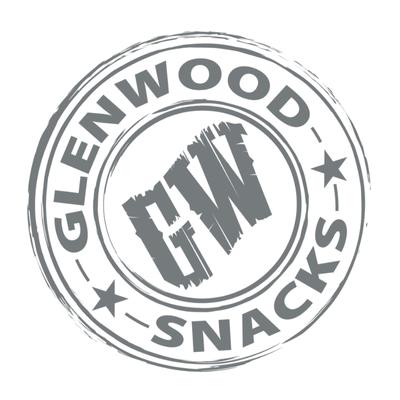 Halal's Meat Snacks
Introducing Halal's Best Meat Sticks – the ultimate beef jerky snack for meat lovers. These delicious, high-quality beef sticks are certified Halal, made with 100% Angus Chuck Beef, and blended with real spices and flavor. With a certification from the highly trusted Halal Transactions of Omaha, you can be sure these beef sticks are made with all-natural ingredients and premium cuts of beef. Choose from a variety of flavors like Cajun, Cracked Pepper, Crushed Red Pepper, Jalapeno, and Original to satisfy your cravings. Order Halal's Best Meat Sticks at Candy Retailer today and enjoy real meat sticks without all the fuff!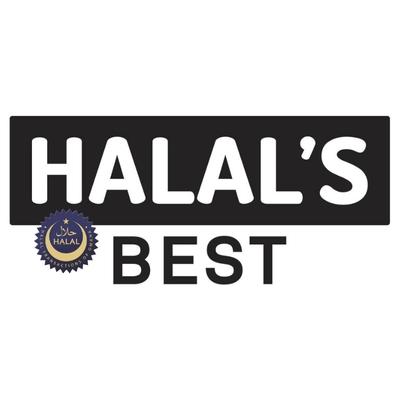 Mingua Beef Jerky
Now, it's time to try Mingua Beef Jerky! This family-owned company, based in Bourbon County, Kentucky, was founded by farmer Ronnie Mingua who was passionate about making jerky the right way. Using only top-quality beef and all-natural ingredients, his brand is now recognized as one of the top 10 beef jerky brands in the country. Today, this recipe and business continue to be a cherished family tradition. Candy Retailer now offers all the flavors of Mingua Jerky, including BBQ, Cajun, Garlic Onion, Hot Seasoned, Mild Original, Sweet n Hot, and Teriyaki. Try them all and experience why beef jerky is a favorite among true jerky enthusiasts.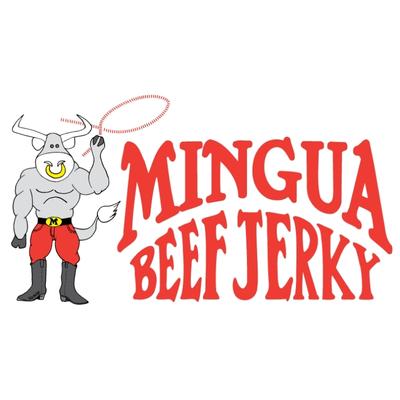 Wenzel's Beef Jerky
Wenzel's Farm is a family-owned business with over 100 years of history. They produce award-winning Wenzel's Beef Jerky made with premium cuts of beef, no fillers or binders. Furthermore, the company is known for its delicious and naturally hardwood-smoked meat products, recognized by organizations like the American Association of Meat Processors and the Wisconsin Association of Meat Processors. Wenzel's Beef Sticks come in various flavors including Original, Peppered, Teriyaki, Beef, Beef & Bacon, Beef & Cheddar, Pepper Jack, Honey Ham, Jalapeno Cheddar, Spicy, and Zesty Honey BBQ. Try a bag for a genuine protein-rich meat experience today!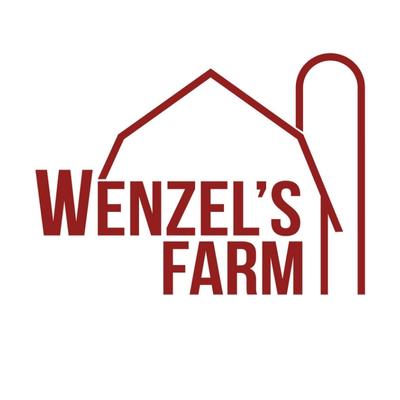 Wild Bill's Beef Jerky
Wild Bill's Beef Jerky is the ultimate option for beef jerky enthusiasts. The brand, based in Lancaster County, Pennsylvania, has been producing quality jerky since 1955 and is now a well-respected nationwide name. Only top-quality USDA top round cuts are used in Wild Bill's jerky, which is marinated, hand-strung, and slowly smoked to perfection, resulting in a traditional smokehouse jerky. Not to mention, this brand is gluten & MSG-free, making it a guilt-free meat snack. Get your hands on all its delicious flavors here at Candy Retailer. Try now and never settle for less!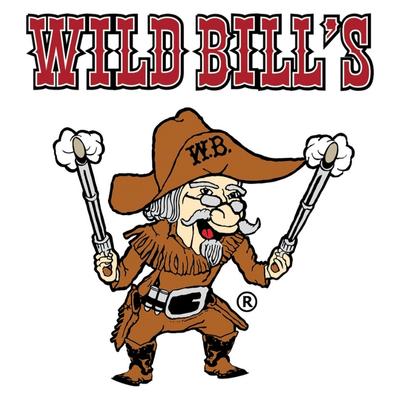 Where To Buy Beef Jerky Brands And Other Meat Snacks Online
All in all, there are hundreds of reputable jerky brands available for online purchase! In fact, we would've listed them all here today, but there just aren't enough hours in a day for that to be possible.
That said; there are several mention-worthy brands that make jerky out there; so for the ones we missed, please let everyone know your favorite beef jerky brand and why!
In regards to our supply of beef jerky here at Candy Retailer, well, we do things a little differently compared to everyone else selling this beloved meat snack in America. As you'll soon see, our prices are unbeatable, and the service you'll receive will impress you just as much!
In terms of quality, all of our beef jerky brands including all our other candy and snack items, are guaranteed to ship and arrive fresh! Stored in a modern, state-of-the-art facility here in Newport, Kentucky, cleanliness & freshness are two things we'll never compromise or negotiate!

So if you've been on the hunt for real beef jerky made by reputable and trusted brand names, then give one of these jerky brands a try and tell us all about it, we must know!
Lastly, we'd like to think you for investing your time with us today, we hope that you found it helpful and informative, as this was our goal from the very beginning! After all, as beef jerky lovers ourselves, we wrote this article with you in mind.