Learn Everything About America's Favorite Cookie Brands
When it comes to cookie brands, we love them all just as much as you do! In fact, it's our love for these sweet little deliciously baked bundles of joy that inspired us to write this blog post. With over five decades of experience in the candy & snack business, we're now able to give our reader the straight facts, no fluff.
However, before we proceed to reveal the top 10 best-selling brands of cookies in the United States, we first want to tell you a little bit more about cookies! In addition to our list, we would love the opportunity to tell you everything about these snacks including their history, popularity, and where you can buy them online, in bulk, and for cheap! Plus, we're going to give you a secondary list of other popular cookie brands that didn't make our top 10 picks.
On that note, we'd like to thank you for stopping by Candy Retailer to discover America's favorite cookies! We understand that it's impossible to mention every brand, so if we miss anything please sound off in the comments below, we want to hear from you, including our readers and customers! With that said, let's break into the cookie jar and get this party started!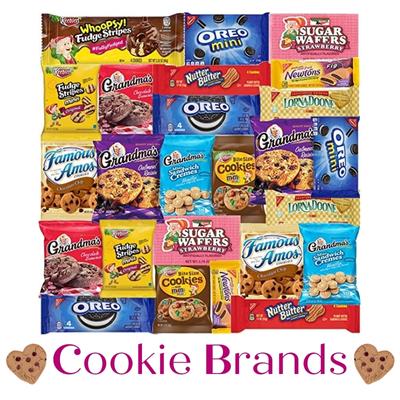 This True History of Cookie Brands In America
According to our research, cookies first hit the scene about 1,600 years ago in modern-day Iran. It was during those times that sugar became widely used in the area, so it was only a matter of time before the first cookie would be made!

After that, they quickly spread throughout Europe and eventually made their way to America through Dutch settlers in the late 1600s. The modern cookie as we know it today didn't become popular until the 18th century with the rise of the US Industrial Revolution.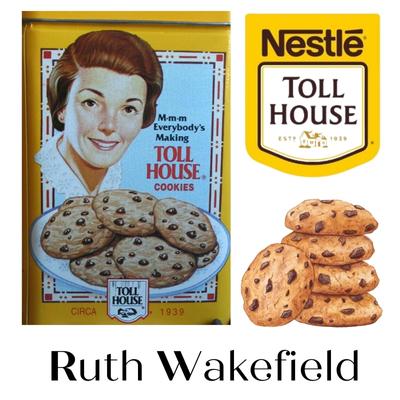 Origins of Cookies
Cookies, also known as hard wafers, have a long history of travel as they're known to stay fresh for several days. However, by the time the 14th century rolled around, cookies had reached all walks of life from kings and queens to the common street vendor. So as you can see, cookies were an instant hit among all people regardless of one's status in society.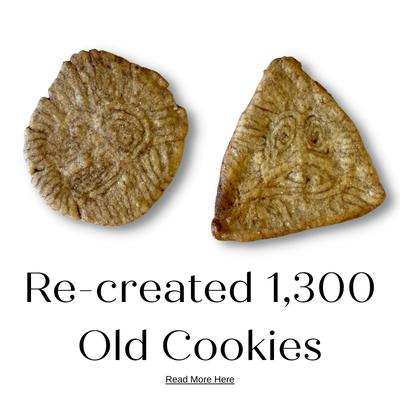 Global Travel Companion
Thanks to an increase in global travel, the jumble cookie was one of the most well-known early cookies, making its mark on every continent. As a result of its longevity, the cookie became a staple companion for those on the go. In fact, the Dutch word "koekje" was eventually translated to 'cookie' in the US during the 1800s.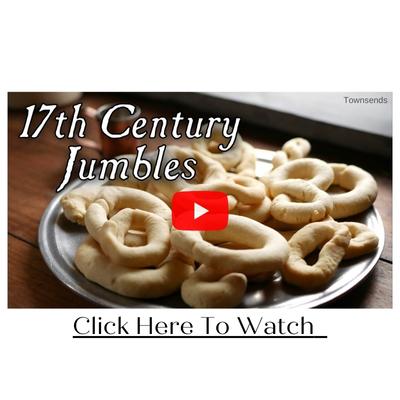 Mass-Produced Treats
The rise of the Industrial Revolution saw cookies become mass-produced with firms such as Huntley & Palmers, McVitie's, and Carr's paving the way forward for all future cookie brands to come. Indeed, the decorative cookie tin invented by Huntley & Palmers in 1831 led to the worldwide export of these now iconic British-made cookies. Then in 1891, Cadbury filed a patent for the first-ever chocolate-coated cookie, which is still enjoyed today!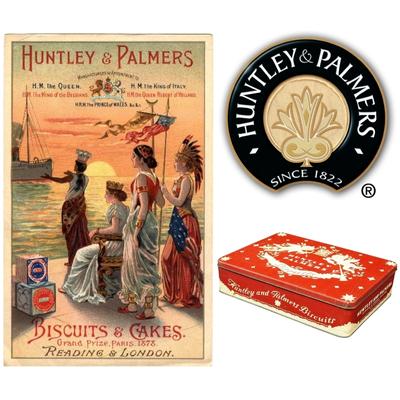 The First Cookie Brands In The United States
Hydrox Cookies, launched in 1908, are considered the first and original cookie brand in the United States. Today, they are still produced by Leaf Brands. In 1912, Oreo introduced its own version of the Hydrox Cookie and soon surpassed Hydrox in popularity. These facts have remained true until today, making Oreo one of the oldest and most popular cookie brands in the country! Honestly, they're now the best-selling brand of cookies in the world.
So as we can all agree, Oreo is the #1 cookie brand in the universe! We've all tried them, and it's no secret, we all love them, but have you ever tried Hydrox chocolate cream-stuffed cookies? Until recently, we never tried them and we've been in the candy & snack business for over 50 years! That said; we tried them, and just like Oreos, we love them! That's right; upon trying them ourselves, we quickly reached out to Leaf Brands and secure a huge supply of Hydrox Cookies just for you to try!

Not only are they America's oldest cookie brand, but they're also a part of real American history! Not to mention, it was this exact brand that inspired the most beloved cookie brand of all time, Oreo! So if you love cookies as much as we do, then we invite you to give these all-American cookies a try! They're sweet, delicious, and original, plus, they're a great conversation starter! After all, did you know that Hydrox Cookies are the oldest brand of cookies in the US and inspired the iconic Oreo brand? We sure didn't, not until recently, anyway!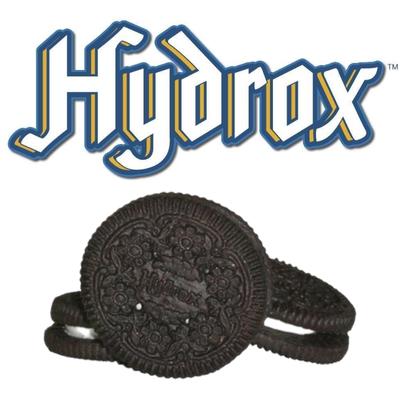 America's Best-Selling Cookie Brands Available Today
As almost everyone knows, Nabisco is one of the biggest producers of cookies and crackers in the United States! With a rich history that stretches back to 1898, this famous snack creator now produces several top cookie brands such as Oreo, Chips Ahoy, Nutter Butter, Nilla Wafers, Fig Newtons, and belVita to name just a few for now!
With that said, we simply couldn't mention cookie brands without first mentioning Nabisco! Not only do they produce the #1 cookie brand of all time, but they've also been in the cookie business for well over a century! Furthermore, Nabisco is an all-American household name that produces some of the most trusted brand names in the snack industry!
On that note, it's clear to see that the industry leader in the snack department; however, there are several other leading cookie brands out there that made the best-selling list again this year! Again, our list is based on facts only, and in the case of cookies, it's all about the data we generated from sales; the proof is in the numbers, and here's the list as it stands today!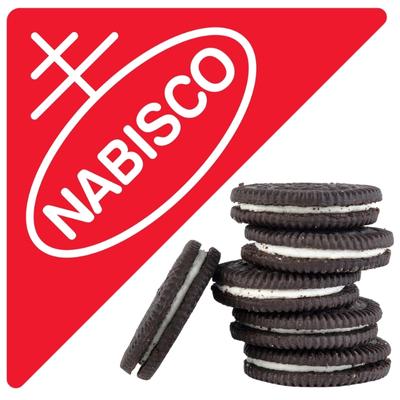 Oreo Cookies
Oreo, the best-selling cookie brand in America, generates over $675 Million in annual revenue! Owned by Mondelez International Inc., the brand aims to add $1 Billion in sales by the end of 2023 with the help of collaborations such as the limited-edition Oreo x Pokémon cookie featuring 16 different Pokémon designs! With its strong and realistic game plan moving forward, it's likely that Oreo will achieve its goals and continue holding on to the crown as the #1 best-selling cookie brand in the USA. Order here at Candy Retailer and save!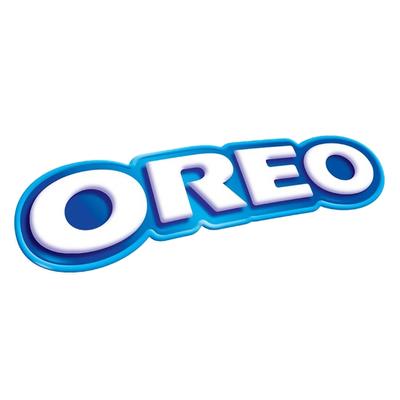 Chips Ahoy Cookies
Also, made by Nabisco and owned by Mondelez, we have Chips Ahoy Cookies coming in second place with over $620 Million in annual revenue! But then again, there are so many different flavors and types of Chips Ahoy cookies, it's kind of hard not to own second place on our best-sellers list. Options include Original, Chunky Chocolate Chip, Chewy, Brownie, S'more, Thins, and so much more! Check out our growling selection of Chip Ahoy and let us know if we're missing anything!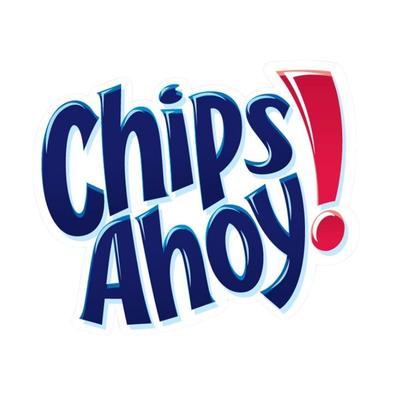 belVita Cookies
Some call them a cracker, some say they're biscuits, and some call them a cookie; either way, they're the 3rd best-selling cookie brand in the USA! Also, made by Nabisco, these famously-know breakfast cookies/biscuits generate over $270 Million a year in revenue! This famous brand offers delicious options such as Toasted Coconut Breakfast Biscuits, Protein Blueberry Almond Soft Baked Biscuits, Cinnamon Brown Sugar Breakfast Bites, & Vanilla Yogurt Creme Morning Cookies! Other popular include Strawberry Yogurt Creme, Peanut Butter, & Dark Chocolate Creme to name a few! Discover more here…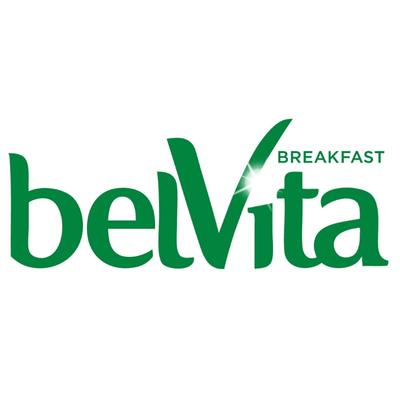 Oreo Double Stuf Cookies
Nabisco introduced Double Stuf Oreos in 1974 by taking the nation's top cookie brand and offering customers more of it. The idea was straightforward and of course, successful. Indeed, for the second time in this list, Oreo is clearly the best-selling cookie brand in America! As for Oreo Double Stuf Cookies, they rake in over $250 Million a year! Perfect for sharing, lunch snacks, or just enjoying alone with a fresh, cold glass of milk! All in all, this is the 4th best-performing type of cookie on the US market. But then again, everyone loves Oreos!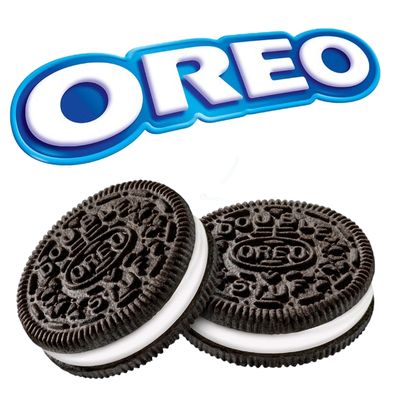 Fig Newtons
In addition to the first two brands by Nabisco, Fig Newtons are by far one of the best-selling types of cookies ever made in the USA. As for a figure, we were not able to determine how much revenue Newton produces; however, we do know that this cookie brand makes over 700 cookie bars every year! In 2012, The word "Fig" was dropped from the name and now they're just called "Newtons," but everyone still calls them "Fig Newtons," even us! Nonetheless, everyone loves soft & chewy Newtons, and that's why they're #5 on our best-selling cookie brand list.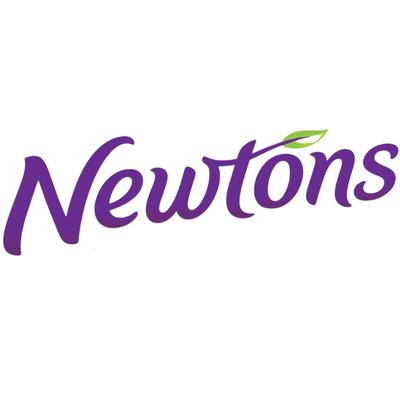 Nutter Butter Cookies
Just like every name on this list, Nutter Butter is also another top-selling cookie brand made by Nabisco! Again, we're not quite sure how much this brand generates in revenue every year, but it's estimated that over one billion of these cookies are consumed every year! Made with 100% real peanut butter, these cookie biscuits are sweet, nutty, and of course, delicious! If you go to their website, you will also discover over 50 unique DIY Nutter Butter Recipes! So if you love these cookies as we all do, then check out everything you can create with them today!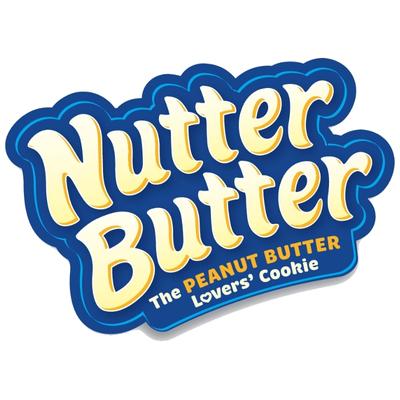 Nilla Wafers
Once again, another Nabisco product lands on our list of best-selling cookie brands with Nilla Wafers! America's favorite cookie since 1898, these disc-shaped wafer cookies are the perfect companion with any cold glass of mild. Better yet, people use these crunchy cookies as a main ingredient in several famous DIY Home Recipes as well. You can find more info about Nilla Wafers in the link we shared above. As for sales, we weren't able to find how much revenue these cookies generate; however, we did find out that roughly 95 million Americans consume between 1-3 boxes of Nilla Wafers per month! That's a lot of cookies, enough to make #7 on our list of best-selling cookie brands in the US; wouldn't you agree?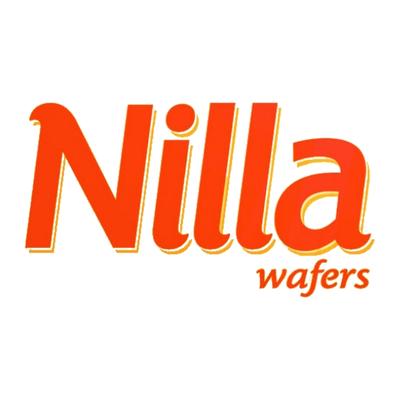 Milano Cookies
For the first time on our list, a non-Nabisco cookie brand makes the cut! That's right; Milano Cookies by Pepperidge Farm come in at #8 on our list of best-selling cookie brands. Owned by Campbell Soup Company, these authentic, premium cookies generate over $145 Million in annual revenue! Not to mention, they come in several sought-after flavors such as Double Milk Chocolate, Amaretto Hot Cocoa, Dark Chocolate Sea Salt, Strawberry, Orange, Caramel Macchiato, Mint, Raspberry, Coconut, Toasted Marshmallow, and Pumpkin Spice! Simply put, Milano Cookies has a flavor for everyone, including you!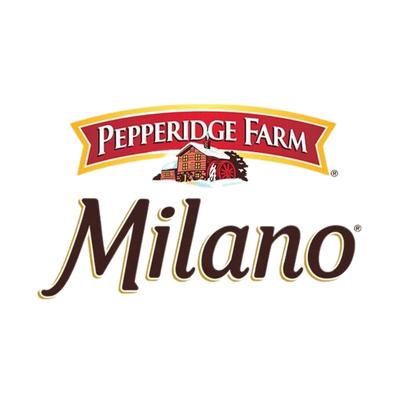 Keebler Cookies
When it comes to cookie brands, you can't produce a best-sellers list without mentioning Keebler Cookies! In fact, Keebler generates over $1.6 Billion in annual revenue, which as a whole would make them the #1 cookie brand overall; however, it takes over 30 varieties of Keebler Cookies to generate these figures, plus other non-cookie brands. Nonetheless, they're a powerhouse in the cookie and snack market, and that's why they own the #9 spot on our list of best-selling cookie brands in the United States! Also, Keebler is owned by Kellogg's, which makes them the second cookie brand not produced by Nabisco to make our list.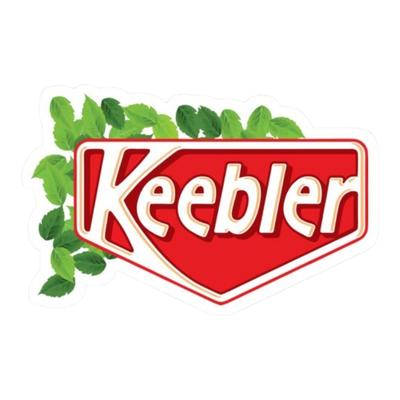 Famous Amos Cookies
Since 1975, Famous Amos Bite-Size Cookies continues to win over the heart of cookie lovers worldwide! Currently, this cookie brand comes in four unique and authentic flavors including Belgian Chocolate, Mediterranean Hazelnut & Chocolate Chip, Philippine Coconut, and British Salted Caramel & Chocolate Chip! After doing do digging around, we weren't able to come up with how much revenue the brand generates, but the keyword phrase "Famous Amos Cookies" is searched for over 180,000 times a year on Google alone! Not to mention, these cookies are often purchased in person, so it's highly likely that they sell well enough to make the #10 spot on our ultimate list of best-selling cookie brands in America!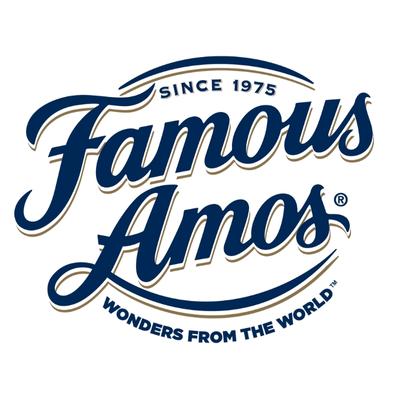 Buy Cookie Brands At Candy Retailer And Save Money Today
So there you have it, the best-selling cookie brands produced and sold in the United States, and here at Candy Retailer! As for rank, it's clear that Nabisco is the #1 cookie producer in the world. We carry all brands and flavors, plus several other notable brands that didn't make the list such as Bud's Best Cookies, Grandma's, Uncle Als, & Mrs. Fields to name a few!

Finally, purchasing cookies from Candy Retailer is a smart choice as we provide unbeatable prices and bulk options! Furthermore, our cookies are stored in a well-maintained, modern facility with temperature and humidity controls to ensure freshness. Our brick-and-mortar store is located near Cincinnati, and we ship nationwide for convenient online ordering. Try us today and see the difference!
Thanks for reading, and as always please feel free to drop us your thoughts on this article in the comment section below; we'd love to hear from you!